Discover all you need to know about the Maileg mouse sizes, Maileg teddies sizes, Maileg bunny sizes, and let us help you choose your Maileg furniture for your dollhouse.
Are you trying to figure out the Maileg sizes? It can be a little confusing to begin with. There are a few variations of sizes of Maileg toys, once you have the hang of it it's super easy. Part of the magic of Maileg is their varied sized Maileg mice, bunnies, teddies, and furniture.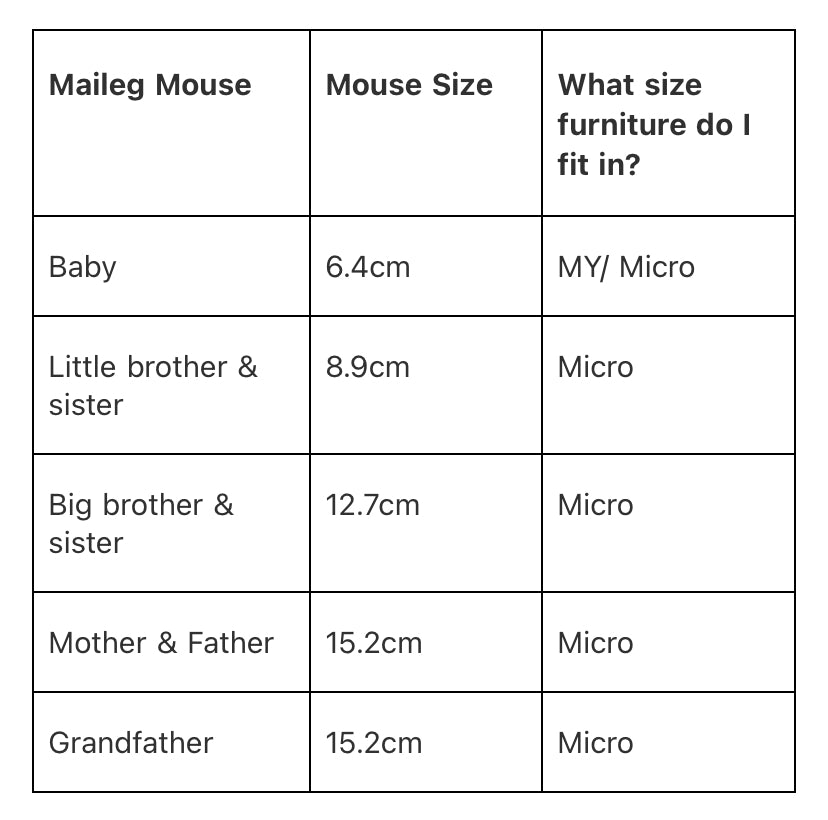 Maileg Mouse Sizing
The Maileg mouse family has three generations with varying sizes and themes.
Shop Mice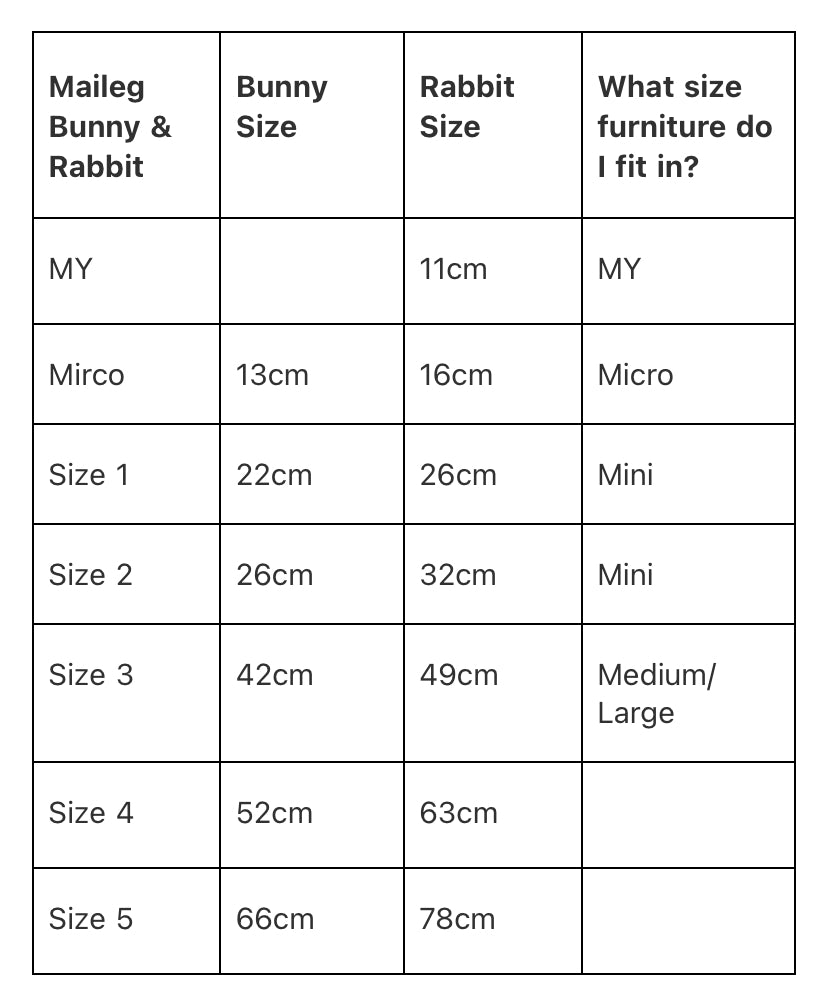 Maileg Bunnies and Rabbits 
The Maileg rabbits and bunny sizes run in number sizes from 1 to 5, with the addition of MY and Micro.
Shop Bunnies & Rabbits
Maileg Dollhouse Furniture
When starting a dollhouse collection for your Maileg mice and friends, please ensure you check the scale of your dollhouse before purchasing. Maileg varies their furniture scale from 1:12 to 1:6. Many dollhouses are sized 1:12 scale.
Discover our handy table guides above for matching your Maileg family to your Maileg furniture for your dollhouse.